Dear Clients;
Home & Haven Design Studio is an experience first, and we sell beautiful quality products second.
Home & Haven Design Studio truly is an interior designer's mecca. Simply entering the store is an experience in itself, complimented by our stunning selection of quality products.
Our mission is to provide our clients with the type of selection process that they've always dreamt of. We have designed our space in way that is both comfortable and inspiring, while also incorporating planning spaces, where clients can lay out their plans without feeling rushed while customizing their home.
Having everything one could possibly need to upgrade their home in one destination fosters the cultivation of creativity and inspiration. The planning process is only made easier with the help of our dedicated, knowledgeable, down to earth team.
We strived to bring to life an experience, a one-stop-shop with a real-life Pinterest feel, set in a boutique-like showroom. Personally, when I dream my space, I want to shop at a place where I feel comfortable enough to discuss my ideas and really plan and edit my vision, free from the geographical restrictions of hopping store to store. We have managed to create such a mecca, and we couldn't be happier!
Come in and see us on Barrydowne Road, browse through our website, check out our social media, we are on point and always aiming to improve our service and our store.
Inspiring design, and looking to help you,
‍
Peter Jr. & Kerrie Michelutti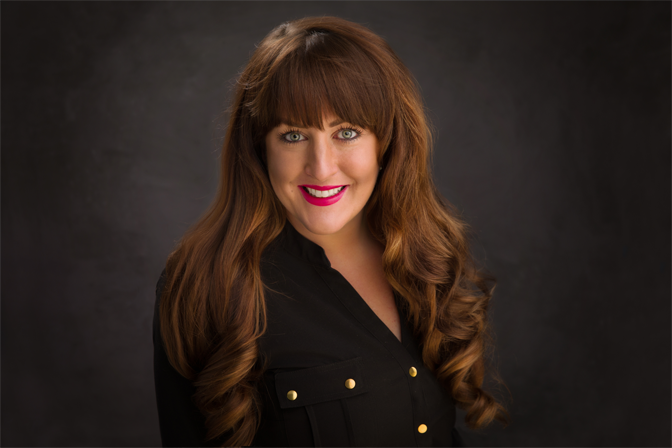 Kerrie Michelutti
Kerrie is a designer at heart. With 15 years of managing retro fit construction projects, it was a perfect evolution in her career to open a business alongside her husband Peter dedicated to helping people build and renovate their homes. Kerrie is a certified Project Manager Professional with her accreditation from the Internationally renowned Project Management Institution.Her flair for detail and her desire to help clients really fuels her everyday. She loves creating and working with unique products that really customize a space. Her goal is to bring the experience of design to home renovations ensuring all clients are living in a space that is uniquely them.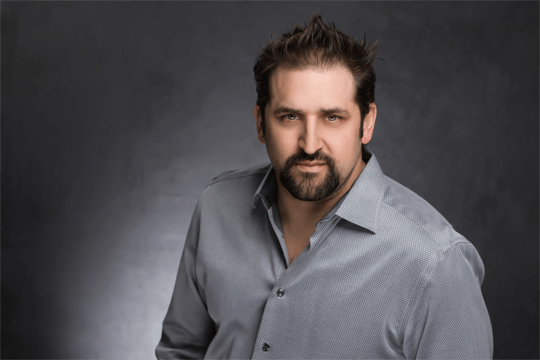 Peter Michelutti Jr
Peter has run the End of the Roll Sudbury store with his father for over 10 years. Peter had a successful career in hockey playing Division 1 in the US for university and then headed over seas to play professional hockey in Italy. Since his return, Peter has helped build End of the Roll by learning from his father how to run a full-service installation store. Peter runs an extensive warehouse and many crews of installers and is the General Manager of the store. Peter is the co-owner of Home & Haven loves working with his wife Kerrie, to bring the full renovation experience to the Sudbury market. By pairing the End of the Roll Flooring with the kitchens, windows, blinds, doors, and all the accents, Peter is really excited to blaze this path in the market.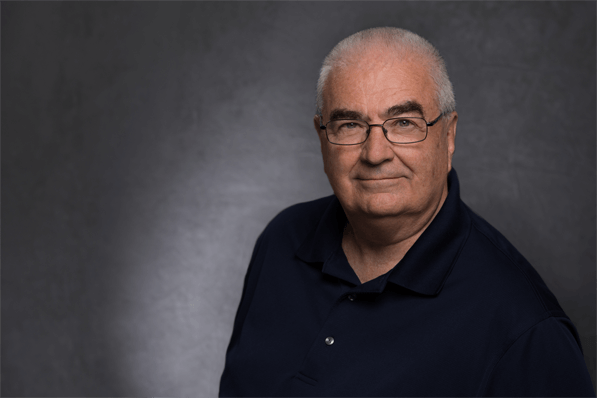 Bob MacLean
Windows and Doors Specialist
Bob is an accomplished sales professional with over 30 years of experience in the building industry.Specializing in residential windows and doors, including vinyl windows,aluminum windows, and wood windows and doors. Bobs experience includes managing a manufacturer's window and door showroom, direct sales to builders, homeowners and contractors as well as working alongside designers and architects.Bob has also spent a large part of his career working for a Canadian high-end wood and door manufacturer, managing the company showroom while spending several years as a dealer sales representative.
Natasha Laurin
Kitchen Designer & Window Treatment Specialist
Natasha always knew that she would have some sort of career in design…after achieving her diploma in Drafting with AutoCAD, she ventured into a position as a Kitchen Designer. Almost 5 years later, Natasha has gained valuable knowledge and experience that allows her to guide her clients with their renovation projects. She continues to expand her knowledge on new products, trends and design concepts to assist clients with their wants,needs, style and budget. She is also able to produce beautiful renderings using 20/20 Design software to give her clients a visual of their project. She will see you through the process of putting together your ideas to create your dream space!
Julie
Blinds and Kitchens Product Specialist
Julie is our Blinds and Kitchens Product Specialist at Home & Haven, and we love how she works with clients selecting their dream products. Prior to joining the team at Home & Haven, Julie worked in various roles in the fashion, beauty and home industry. Julie's passion and curiosity for theses different industries have brought her to live in different cities and work for different companies. At the beginning of her career, Julie held the role of Merchandise Distributor for gift and menswear at Winners Apparel. Later, she joined Sears Canada and during her eight-year career there, she held roles such department Manager, Project Manager to Associate Buyer for furniture. After returning to Sudbury in 2016, Julie worked as an Assistant to Svetlana Designs & Home Decorating. Recently, Julie worked for L'Oréal Professionelle as an Account Executive to Hair Salons in Northern Ontario. A graduate from Humber College, Julie studies the Fashion Arts program which comprised of Make-up Artistry, Modeling and Business. After returning to Sudbury, she graduated from the International Image Institute for Image Consulting. Julie still operates her Style and Wardrobe consulting business part time.
Joanne Lalonde
Window Treatment Specialist
Joanne is a veteran team member, with over a decade of experience as a window treatment specialist.She is passionate about the trans-formative potential window treatments bring to not only a certain room, but the entire home. Over the past 13 years with the company, she has become a true window covering wizard, impressing several clients with the results of her design choices. During her free time, she enjoys swimming, reading, and watching curling. She is a crucial member of theteam, as she runs the main office, often with multiple phone lines active,ensuring information reaches the proper recipient. Come see Joanne in store tofind out how your windows could get a makeover. Your home will thank you.
contact us
Creative project?
Let's start the
conversation.